[divider type="standard" text="Go to top" full_width="no" width="1/1″ el_position="first last"] [box type="coloured" custom_bg_colour="#ffffff" custom_text_colour="#000000″ pb_margin_bottom="no" width="1/1″ el_position="last"]
Meet our Director of Training & Marketing
Karel Mc Intosh, MSc (Distinction)
[/box] [vc_column_text pb_margin_bottom="no" pb_border_bottom="no" width="1/4″ el_position="first"]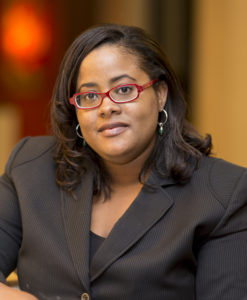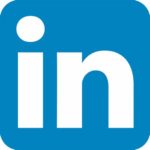 Want to know what clients say about Karel?
[button colour="accent" type="roundedarrow" size="large" link="https://www.livewiredgroup.com/testimonials" target="_self"]Read testimonials[/button]
[icon image="envelope" size="small" cont="no" float="left"]
Feel free to contact her directly at karel(at)livewiredgroup.com.
[/vc_column_text] [box type="coloured" custom_bg_colour="#ffffff" custom_text_colour="#000000″ pb_margin_bottom="no" width="1/3″]
Karel Mc Intosh is the Director of Training & Marketing at Livewired Group.
A teacher at heart, she translates her 16 years of experience into practical techniques to help professionals to navigate high-stakes business communication and marketing.
She has worked with over 50 of Trinidad and Tobago's top organisations to train and empower their staff to be more skilful and effective communicators.
Her areas of specialty include public speaking, social media, business writing, and workplace communication.
Past and present clients include:
– First Citizens
– Massy (Trinidad, Barbados, and Guyana)
– ANSA McAL
– Republic Bank
– The National Gas Company of T&T (NGC)
– the Central Bank of Trinidad and Tobago
– Pepsi-Cola
– and the University of the West Indies.
She has also lectured at the Arthur Lok Jack Graduate School of Business, the University of Trinidad and Tobago, and the College of Science, Technology and Applied Arts of Trinidad and Tobago. Additionally, Karel designed UWI's (St Augustine) first public relations course.
Prior to full-time consultancy, she was the marketing and public relations manager at a financial institution.
[/box] [box type="coloured" custom_bg_colour="#ffffff" custom_text_colour="#000000″ pb_margin_bottom="no" width="1/3″ el_position="last"]
An experienced speaker, Karel also takes the stage to guide people on anything communication oriented.
She has spoken at events such as:
– the US Embassy & Caribbean Public Health Agency Zika Tech Camp, Barbados
– the 10th Caribbean Conference on Comprehensive Disaster Management, Bahamas
– iGovTT's National ICT Symposium, Trinidad
– and the 6th Regional Platform for Disaster Risk Reduction in the Americas Conference, Colombia.
Karel was also a finalist for "Magazine Launch of the Year" at the 2010 Global Digital Magazine awards for her digital magazine Outlish.com.
She is also the first Trinidadian to earn a spot at the Branson Centre of Entrepreneurship (she eventually withdrew from the programme).
She holds:
– an MSc in Corporate Communication (Distinction) from Thames Valley University (UK)
– a BSc in Government with a minor in International Relations (Upper Second Class Honours) from the University of the West Indies.
[/box] [blank_spacer height="30px" width="1/1″ el_position="first last"]