Meet our Director of Training & Marketing
Karel Mc Intosh, MSc (Distinction)
A versatile communicator, Karel Mc Intosh is the Founder & Director of Training & Marketing at Livewired Group.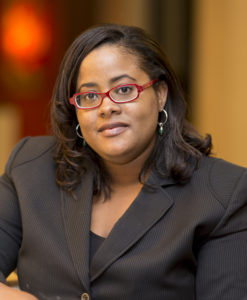 Want to know what clients say about Karel?
Feel free to contact her directly at karel(at)livewiredgroup.com.
Known for her engaging and practical teaching style, Karel has delivered training for companies like:
The Arthur Lok Jack Graduate School of Business
She has led workshops in Trinidad and Tobago, Guyana, and Barbados.
Karel has also lectured at UTT and COSTAATT, and designed the University of the West Indies' (St Augustine) first public relations course.
With 15 years' experience in corporate communication, marketing, and copywriting, she is also a:
seasoned social media strategist.
experienced speaker, having presented to audiences as large as 1,500, and having spoken at events such as the US Embassy & Caribbean Public Health Agency (CARPHA) Zika Tech Camp, Barbados, and Trinidad's National ICT Symposium hosted by iGovTT.
finalist for "Magazine Launch of the Year" at the 2010 Global Digital Magazine awards for her digital publishing startup – Outlish Magazine. As the Founder & Editor-in-Chief of Outlish.com, she increased readership by 300 percent within nine months, proving that she is a top-notch content creator and community builder for local audiences.
the first Trinidadian to earn a spot at the Branson Centre of Entrepreneurship (she eventually withdrew from the programme).
She holds:
an MSc in Corporate Communications (Distinction) from Thames Valley University (UK)
and a BSc in Government with a minor in International Relations (Upper Second Class Honours) from the University of the West Indies.
Karel has also served on the Advisory Board for the International Association of Business Communicator's flagship magazine, Communications World, and the Board of the Human Resource Management Association of Trinidad and Tobago.
Currently, she serves as the Director of Communication and Social Media of the re-established Public Relations Association of Trinidad and Tobago.