What clients say about us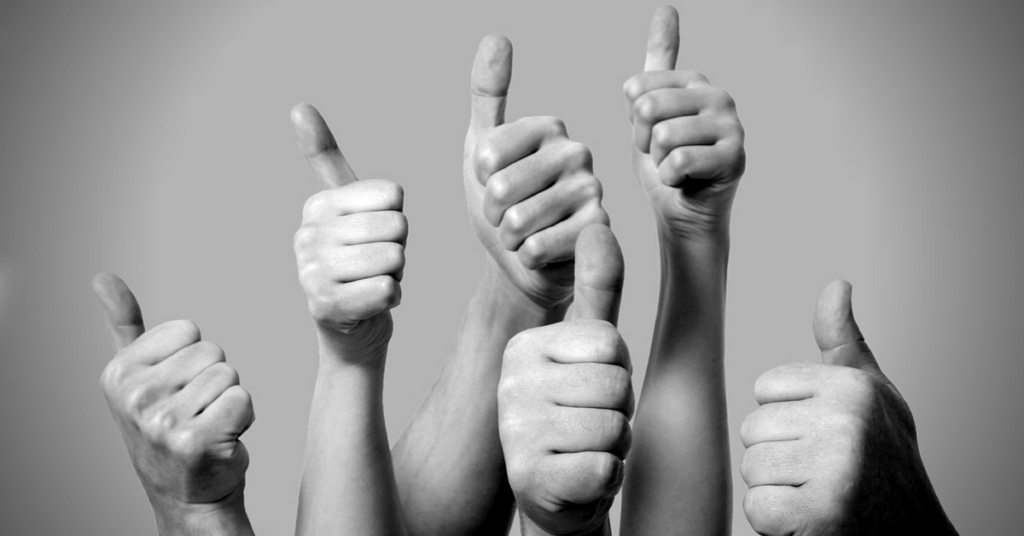 "While I have practical experience and formal training in public speaking, this was a few years ago and I thought it prudent to update my skills…The training was practical and fun, and I learnt how to improve my technique, style, and effectiveness as a public speaker. It was well worth my time."
Dexter Charles  
Manager – Group Corporate Communications  | First Citizens
"The exposure to different presentation styles and scenarios, as well as review of proper technique and preparation, has helped me improve my approach to presentations and hosting events. My confidence has grown."
Irvin Rosales
Group IT Projects Manager  |  ANSA McAL
"Public speaking plays a vital role in my job as I am often called upon to speak at meetings and seminars to discuss our products and services. The training was the perfect blend of practical and theory. What benefitted me the most was learning new ways to improve PowerPoint presentations, and using techniques to become comfortable on stage and reduce nervousness."
Shaun Waldron
Manager Credit & Business Development  |  Export Import Bank of Trinidad and Tobago Limited
"Karel [Director of Training] is a wonderful presenter/facilitator. What I liked most about her techniques was that Karel has the natural ability to make what may appear to be a difficult concept very easy to understand.
She has a lot of energy, and is able to engage with her audience quite easily.
I would definitely recommend Karel and Livewired Group to colleagues and peers, as I believe that they empower professionals to communicate effectively, and be more impactful."
Audra Mitchell
Manager – Training & Development | Massy Group
"As a marketing manager, I am continuously looking to improve my reach where digital media and more specifically social media is concerned.
It is important for me to understand how successful my current strategy is, what returns I am deriving from it and what other opportunities exist for me to broaden my reach as it relates to my social media handles.
I learned quick and valuable tools that would allow me to increase my reach among my target audience while ensuring that I get value for money and time spent.
Additionally, I learnt the art of creating content that is aligned to key business objectives.
Livewired Group has a unique approach to sharing important tools. It isn't about PowerPoint slides or information overload. It is about simplifying what already exists and offering a new perspective as it relates to execution. I like the fact that they focus on small groups, participation was encouraged, and that participants came from wide cross-section of industry giants."
Antron Forte
Marketing Manager  |  CARIB and CARIB Light
"Livewired Group successfully met their deliverables, and has always maintained a high level of professionalism, exceptional customer service, and reliable support. I am pleased to recommend their service."
Denise Julien-Stoute
Head of Marketing  |  TECU Credit Union
"What I took away from the sessions with Livewired Group was beyond valuable. As someone who worked in social media for some time, honestly, I didn't expect to learn as much I did. The sessions were so interactive and hands-on.
Karel [trainer] was so energetic in her delivery. Not only was the workshop informative, she also made it fun and the presentation of the material was easy to comprehend and follow. Most importantly, I was able to take away a valuable amount of information and apply it to my everyday digital environment."
Marissa Rodriguez
Social Media Manager | iuGO Digital Marketing – A division of Lonsdale Saatchi & Saatchi
When I called on Livewired Group to conduct a social media marketing workshop, I wanted to create awareness and understanding of the importance of digital communications as part of the integrated approach to marketing communications, as well as to create an appreciation of the need to approach digital communications strategically.
One of the major benefits I gained was a greater awareness and understanding of the evolving trends within the digital space, in particular in the international arena. The sessions are very interactive, hands on, and, most importantly, the take-aways are useful. I would definitely recommend Livewired Group to colleagues and peers.
Ayesha Boucaud-Claxton
Group Digital Communications Manager | Guardian Group
"The workshop really nurtured my confidence, and improved my ability to organise my speaking points, and be more engaging.I enjoyed Karel's no-nonsense approach and honesty. It is closer to the real-world setting, and does not sugarcoat or give a false sense of security—Karel's approach is geared to really bring out your inner abilities, and this is refreshing."
Cheyenne Baptiste
Social Media & Communications Officer | PSI Caribbean 
"I knew of Karel from her work on Outlish. When I heard she would be conducting our strategic communications session, my expectations were high. I expected a fresh outlook to strategic communications, out-of-the box ideas, and sound theory. I obtained a new view of communications and strategic thinking.
She also was an active listener, able to summarize everyone's experiences and allowed us to be our own troubleshooters and problem solvers.
Karel is also high energy – and her energy infused the sessions, so they were very dynamic and fluid, generating discussions among very different groups of people. She's professional, dynamic, energetic, enthusiastic, provides an outlet for critical thinking, and presents ideas with ease and humour."
Nicola Ghouralal
Communications Officer | The National Gas Company of Trinidad & Tobago
"Weldfab hired Livewired Group to help our managers become experts in business writing. I conducted a post-training evaluation, and all the participants stated that the course met the set objectives…Livewired Group's Lead Communications Trainer, Karel, is professional and competent. I believe her personality helps her to make learning more exciting and enjoyable."
Geneveive Irish
Human Resources Officer (former) | Weldfab
"The workshop was very interactive, practical, and full of energy. I liked the fact that the size of the workshop was manageable, allowing individual attention."
Nicelle La Pierre
Senior Group Accountant  |  ANSA McAL
"This is one of those training experiences that I will never forget. Those two days have literally shaken everything that I thought I knew about 'good presentations' and provided me with so many TIPS and TOOLS that can be adapted to any presentation. I enjoyed it, I learned a lot from it, and I would recommend it to anyone who wants to be an awesome presenter."
Seanna Annisette
Public Education & Communications Officer  |  Caribbean Court of Justice
"Karel's thoughtful critiques and real-life examples were spot on! She has considerable hands-on experience in developing effective online content, and is a dynamic presenter who can engage easily with novices and experts alike."
Tracy Hutchinson-Wallace
Communications Officer  |   Habitat for Humanity Trinidad & Tobago
"Livewired Group's workshop provided not only an opportunity to gain practical knowledge, but to also collaborate with others. They created an atmosphere of collaboration, sharing and learning in way in which people were not intimidated or fearful of being vulnerable.
We were comfortable with discussing our challenges, great or small, and Livewired facilitated ways in which we could all offer suggestions and support to help each other.
Thank you for being so results-focused and solutions-oriented in your approach. I'm not only better equipped with excellent tools but I'm also better positioned to think about social media in a more palpable sense and really hone in on the strategy I want to deliver in using this medium."
Candace V. Ali 
Group Corporate Communications Manager  |   Massy Limited
"When I registered for Livewired Group's workshop, I wanted to create a strategy that is more effective with measurable results. The facilitator presented great case studies, critiquing our existing approach, and providing tools and tips to improve. I also learnt how to craft more effective strategies, create engaging content, and track and measure results. "
Britni Ifill
Social Media Manager  |   ANSA McAL