Social media marketing in Trinidad and Tobago can be cluttered.
Are you cutting through the noise?
Clients we've worked with include: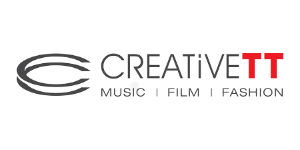 Clients we've worked with include: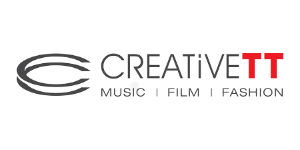 We're not here for the likes. We're here to get results.
We craft strategies that drive demand, brand awareness, and sales.
If you're looking for a "big agency", that's not us. We don't serve 20 people at a time. You get our undivided attention, since we love to obsess over your brand, and get knee deep in your world. You get us all to yourself.
Social media training: We train in-house teams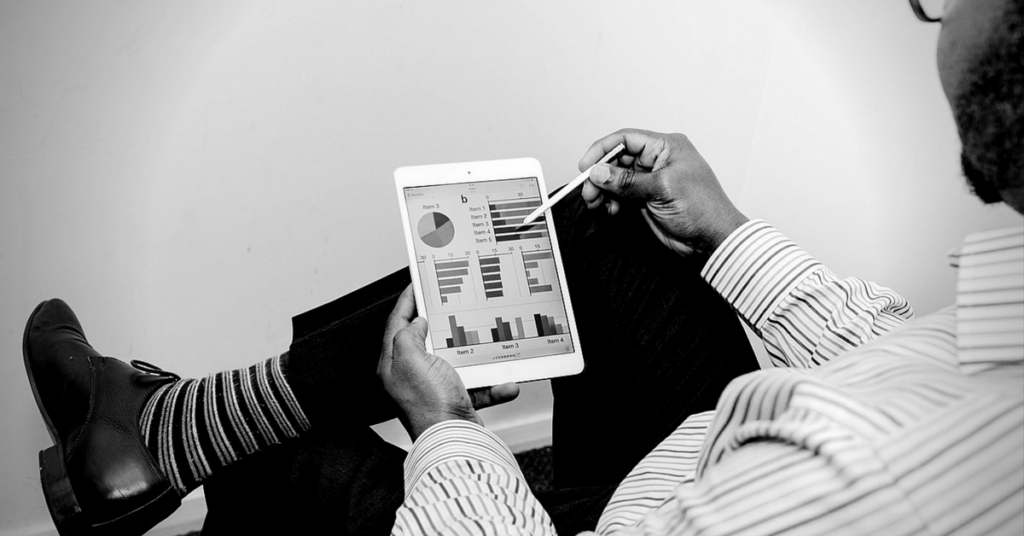 Because we're on a mission to nurture effective communicators in Trinidad and Tobago, we also design customised social media training to make your team more competent and self sufficient as social media marketers.
We've trained marketers for brands like:
Scotiabank.
First Citizens.
Blue Waters.
Trinidad and Tobago Securities Exchange Commission.
NGC.
Ross Advertising.
Lonsdale Saatchi & Saatchi.
CMB Creative.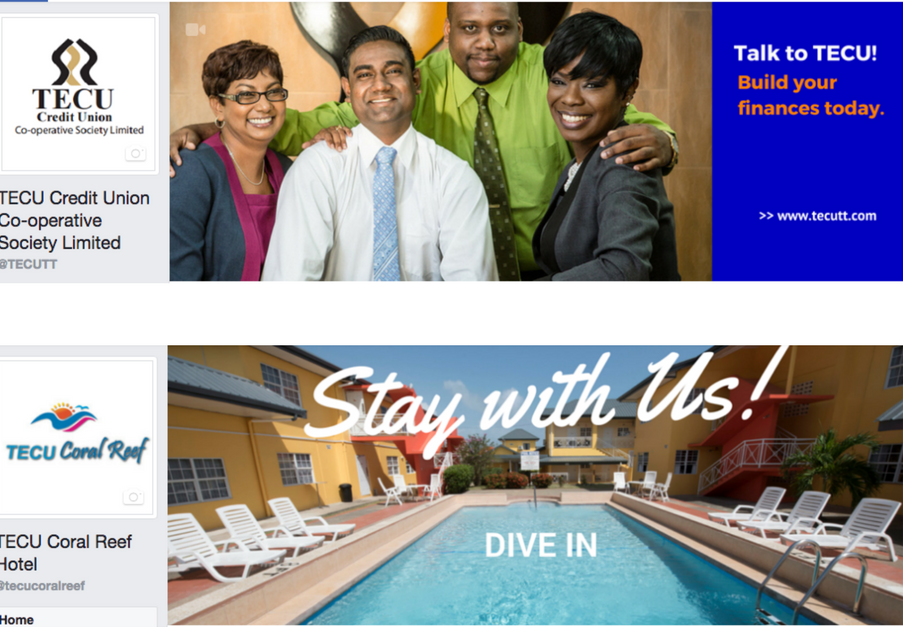 A Taste of What We DO
Featured client: TECU Credit Union
Here's how we helped TECU Credit Union Co-operative Limited to execute effective social media marketing. We:
Crafted their strategic social media plan and content strategy.
Set up and managed their Facebook page, growing an intimate community of credit union members, who are bonded by the credit union philosophy of people helping people.
Boosted brand awareness and customer enquiries among new market segments.
Increased interest in loans and appointments.
Set up and managed social media for their Tobago guesthouse, Coral Reef, and increased awareness and bookings.
Trained inhouse staff, so we could hand over the platforms to them after a year.
Crafted a social media policy to protect the brand and staff.
What clients say about us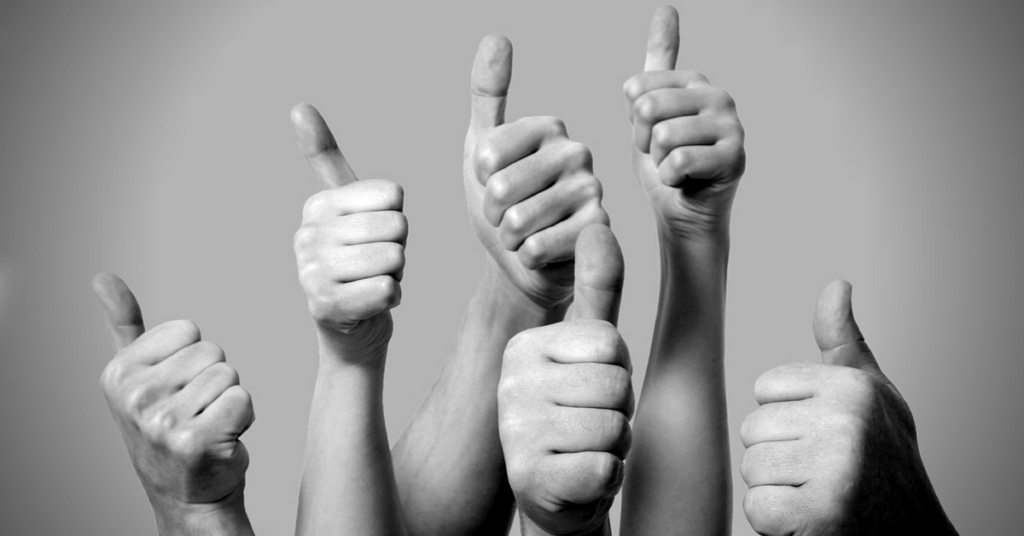 "As a marketing manager, I am continuously looking to improve my reach where digital media and more specifically social media is concerned.
It is important for me to understand how successful my current strategy is, what returns I am deriving from it and what other opportunities exist for me to broaden my reach as it relates to my social media handles.
I learned quick and valuable tools that would allow me to increase my reach among my target audience while ensuring that I get value for money and time spent.
Additionally, I learnt the art of creating content that is aligned to key business objectives.
Livewired Group has a unique approach to sharing important tools. It isn't about PowerPoint slides or information overload. It is about simplifying what already exists and offering a new perspective as it relates to execution. I like the fact that they focus on small groups, participation was encouraged, and that participants came from wide cross-section of industry giants."
Antron Forte
Marketing Manager  |  CARIB and CARIB Light
"Livewired Group successfully met their deliverables, and has always maintained a high level of professionalism, exceptional customer service, and reliable support. I am pleased to recommend their service."
Denise Julien-Stoute
Head of Marketing  |  TECU Credit Union
"What I took away from the sessions with Livewired Group was beyond valuable. As someone who worked in social media for some time, honestly, I didn't expect to learn as much I did. The sessions were so interactive and hands-on.
Karel [trainer] was so energetic in her delivery. Not only was the workshop informative, she also made it fun and the presentation of the material was easy to comprehend and follow. Most importantly, I was able to take away a valuable amount of information and apply it to my everyday digital environment."
Marissa Rodriguez
Social Media Manager | iuGO Digital Marketing – A division of Lonsdale Saatchi & Saatchi
When I called on Livewired Group to conduct a social media marketing workshop, I wanted to create awareness and understanding of the importance of digital communications as part of the integrated approach to marketing communications, as well as to create an appreciation of the need to approach digital communications strategically.
One of the major benefits I gained was a greater awareness and understanding of the evolving trends within the digital space, in particular in the international arena. The sessions are very interactive, hands on, and, most importantly, the take-aways are useful. I would definitely recommend Livewired Group to colleagues and peers.
Ayesha Boucaud-Claxton
Group Digital Communications Manager | Guardian Group
"Karel's thoughtful critiques and real-life examples were spot on! She has considerable hands-on experience in developing effective online content, and is a dynamic presenter who can engage easily with novices and experts alike."
Tracy Hutchinson-Wallace
Communications Officer  |   Habitat for Humanity Trinidad & Tobago
"When I registered for Livewired Group's workshop, I wanted to create a strategy that is more effective with measurable results. The facilitator presented great case studies, critiquing our existing approach, and providing tools and tips to improve. I also learnt how to craft more effective strategies, create engaging content, and track and measure results. "
Britni Ifill
Social Media Manager  |   ANSA McAL