First Citizens will be hosting its Women First Conference on October 20, 2019 at Hyatt Hotel (Trinidad). This year's theme is "Changing the Narrative: Gender Messaging in Popular Culture".
Our Director of Training and Marketing, Karel Mc Intosh, is one of the featured panellists, alongside Chutney star Sally Sargam, John Arnold (President of the Copyright Organisation of Trinidad and Tobago), and Francesca Hawkins. She will be on the panel focussed on gender messaging via social media.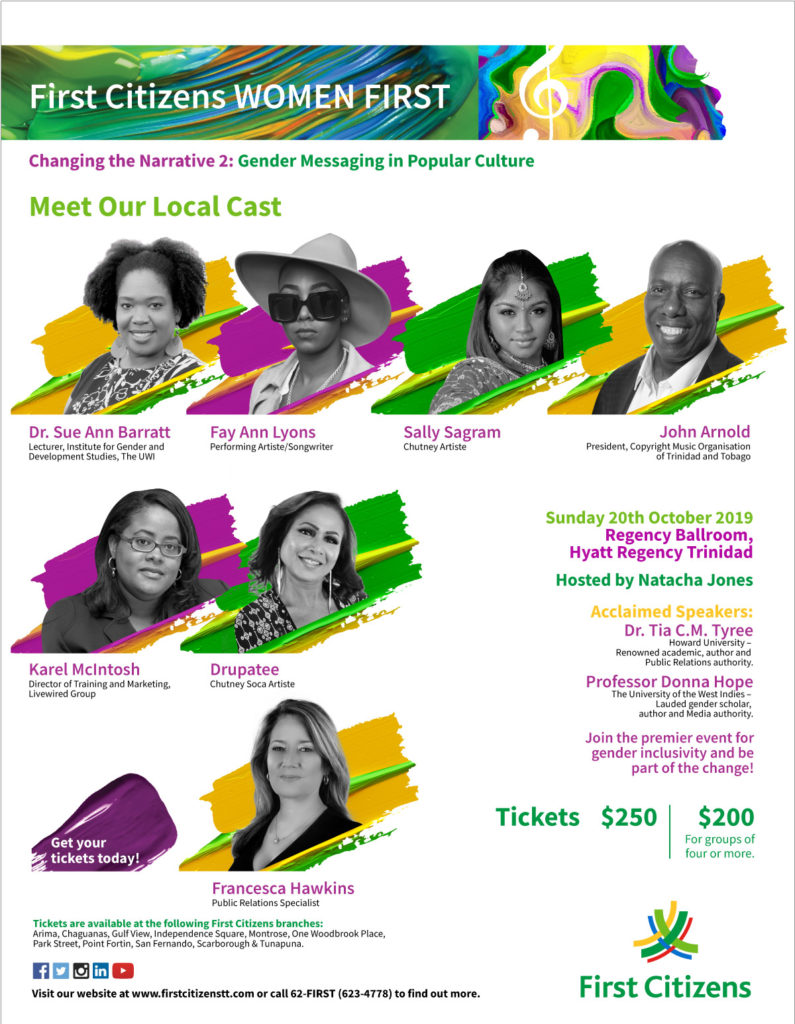 The local cast is also comprised of Dr Sue-Ann Bharrat (UWI), chutney con Drupatee, and Soca star Fay Ann Lyons.
Will you be there? Feel free to say hello, if you see Karel. You can purchase tickets at firstcitizenstt.com