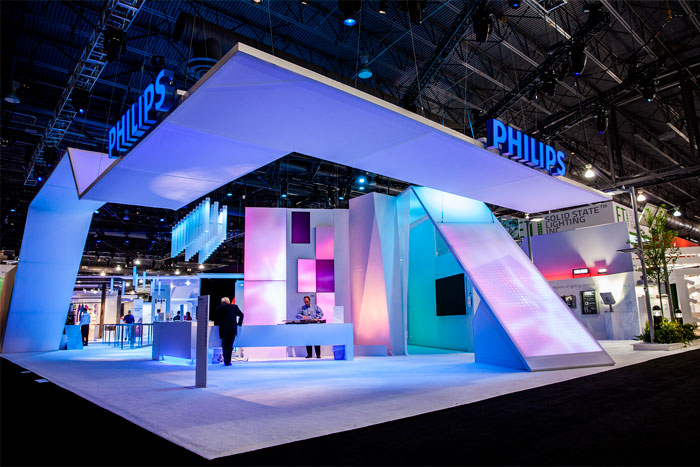 Trade shows evoke strong emotions.
Excitement – at the thought of being around decision-makers and big brands.
Panic – when it looks like you won't get your brochures and other brand collateral until the last minute.
Joy – when you see how good your display looks. And that crushing feeling of dejection when your booth gets almost zero traffic and low-quality leads. Oh, and did I mention envy when you see another booth getting a heavy flow of attendees?
Booking a booth at a popular trade show does not guarantee that you'll get lots of traffic.
You've got to work for it.
You've got to find new ways to attract attendees who are right for your business. So whether you're booking a booth at the TTMA's Trade and Investment Convention (TIC), Caribbean Digital Expo, InBuyTT, or the Energy Chamber of Trinidad and Tobago's Annual Energy Conference, you've got to think of exciting ways to get more bang for you buck.
Don't just depend on the MC to remind attendees to visit booths. Don't hope that people will find you. Set a trail of breadcrumbs for them to find you before they even enter the event.
Fortunately, social media has created new opportunities to achieve your objectives.
Before, during, and after are three crucial chapters of your trade show marketing strategy. Here are eight ways you can use social media to build buzz before the event, attract attendees during the trade show, and build relationships afterwards.
1. Choose the right tools
Don't wait to create a Facebook page, Twitter account, or LinkedIn profile the day before a trade show.
Start from long before, so you have a built-in community who can help to build engagement around your brand. Target a mix of industry professionals, including customers, prospects, subcontractors, suppliers, and media.
But first, figure out which social media channels your target audiences use. Instagram? Facebook? LinkedIn? Twitter? Snapchat?
Do this research beforehand, so you know which tools will connect your brand with your desired prospects. To do this, visit your competitors' channels, or search job titles and keywords on social media networks to see how professionals are using them. Don't waste your time trying to build an audience on Instagram, when decision makers spend most of their time on LinkedIn, Twitter, or Facebook.
2. Become a valuable, industry news source
Now that you've figured out which social media channels you'll use, build anticipation by sharing valuable news and content. Content that gets prospective customers interested in your brand. Content that is relevant to your ideal buyers' decision-making process.
Let's be honest. Sometimes the organiser doesn't tweet as much information as we'd like to see. This gives you an opportunity to be a top news source, and gain attention from prospects and attendees. People who had planned to attend – but had to miss it – will also appreciate your updates.
3. Build anticipation with valuable content
Where are you going to get great content?
Generate content from activities. Promote what's happening at your exhibit. Before the trade show even starts, tell people you're going to be there. Give them a good reason to visit your booth. Tell them about a special promotion or contest you'll be running. Tell them they can schedule a meeting to chat with a consultant on the day. Tease a new product you might be introducing. Tell people your booth number, and where you're located.
Start discussions about burning issues in the industry. Post about other exciting events too. For example, small workshops or presentations are hosted during TIC. Tell your community about them.
Take photos. Show that there's lots of action at your booth, and encourage people to visit you.
The plus side to posting all of this content is that it also gives you engaging content to recycle and repost on your social media channels and website long after the event has passed.
4. Vary visual content
I just recommended posting photos, but I'm not recommending that you post hundreds of the same type of photos.
Mix it up.
Ask booth visitors to take selfies in front of your booth, and post their photos to your Facebook page or Twitter timeline using the event hashtag (see number six). Incentivise this by turning it into a competition.
You can also show behind-the-scene images.
For example, did your CEO help you to set up your booth? Show a photo of him or her rolling up shirtsleeves and getting down to work. I volunteered at a trade show earlier this year, and was pleased to see the CEO of Caribbeanjobs.com there with his marketing staff, helping them with the physical set-up. Just seeing him there spoke volumes about his leadership style, and moments like these create feel-good photos to share with your online community, and build brand affinity.
Use videos too. You can videotape event highlights, product demos, testimonials, or interviews.
At the TTMA's TIC Convention this year, a company showed me a household item that made me oooh and ahhh. When I spoke to the company's managing director, she told me that she was exploring the option of selling it herself, or getting distributors to order the product.
Videos showing attendees' reactions to her products could have helped. If they had shown a two-minute video of my reaction, they could have posted it on their Facebook page, paid US$5 to boost the post, and generate interest among consumers. They could have also targeted potential buyers, so they could see that the product was attracting interest, and this could have motivated more buyers to contact the company.
5. Create a landing page for web visitors
It's important to prepare your website for increased visits during popular events. When people ask you for your website address, you should be able to direct them to a mobile-friendly, landing page.
Offer a free e-book or some sort of information that would entice them to visit your site. Include a form for them to submit their contact information. They can do it right there at your booth too. And don't forget about the people who aren't at the trade show, but are prime prospects who can click through to your website after reading your tweet or Facebook post.
Remember, your objective is to get leads. Get some at the event, and online.
6. Use event #hashtags
Most events use hashtags. To create a hashtag, you place a pound sign before a word. Find out the official or most-used hashtag for the event. Ask the event organiser, or log on to Twitter or Facebook to see what people are using. Then use it.
Facebook and Twitter will show you all of the tweets and posts from anyone who uses the event hashtag. For instance, if you search for the #TIC2015 hashtag, you'll find posts from everyone who posted about TIC.
Customers who are savvy social media users search for the hashtag to find out more about what's going on at the event. Maximise the opportunity to get your brand seen. You can even create your own hashtag and encourage people to use it by putting on a competition. If you'd like to incorporate social media into your traditional collateral, include the hashtag in your brochures and promotional items.
7. Form real relationships
Try to create real business relationships with people.
Build a community out of the contacts you make at the show. Follow people who are using the event hashtag, and start conversations. If someone tweets you, or comments on your Facebook page regularly, invite them to pass by to meet you in person.
Even before the show, email or call your industry contacts and database to find out if they'll be attending the show. Invite them to visit your booth. Use sites like LinkedIn to find key prospects, clients, and industry leaders. Network, and try to set up meetings with them at the event.
More business people in Trinidad and Tobago are using LinkedIn. If you're not using LinkedIn, you're missing out on new connections.
8. Follow up after the trade show
What you do after the trade show is equally important.
Be sure to call or email the leads you got. Follow up is crucial.
What to do on your social media channels? Don't stop posting because the trade show is over. Keep the conversation going with your prospective and current customers who have started following you.
In addition to creating new content, repurpose all of the great content you created at the event. Post a blog, video, or photo gallery on your social media channels and website to give a recap of your company's highlights from the show. Search engines like Google now show tweets, LinkedIn articles, and Facebook posts in search results. Wouldn't it be wonderful if every time someone searched for TIC or another popular industry trade show, your company showed up in the top-ten results?
Trade shows are a roller coaster of effort and emotions.
Thankfully, social media creates new opportunities for you to create more positive results for your company. That's why you shouldn't lose out on the chance to generate buzz, attract customers, and establish new relationships.
Review these tips, and ask yourself, "Am I losing out by ignoring social media's benefits?" If your answer is yes, give yourself a better shot at your next trade show, so you can improve results, and avoid exhibitor's remorse.
Image via bizbash.com